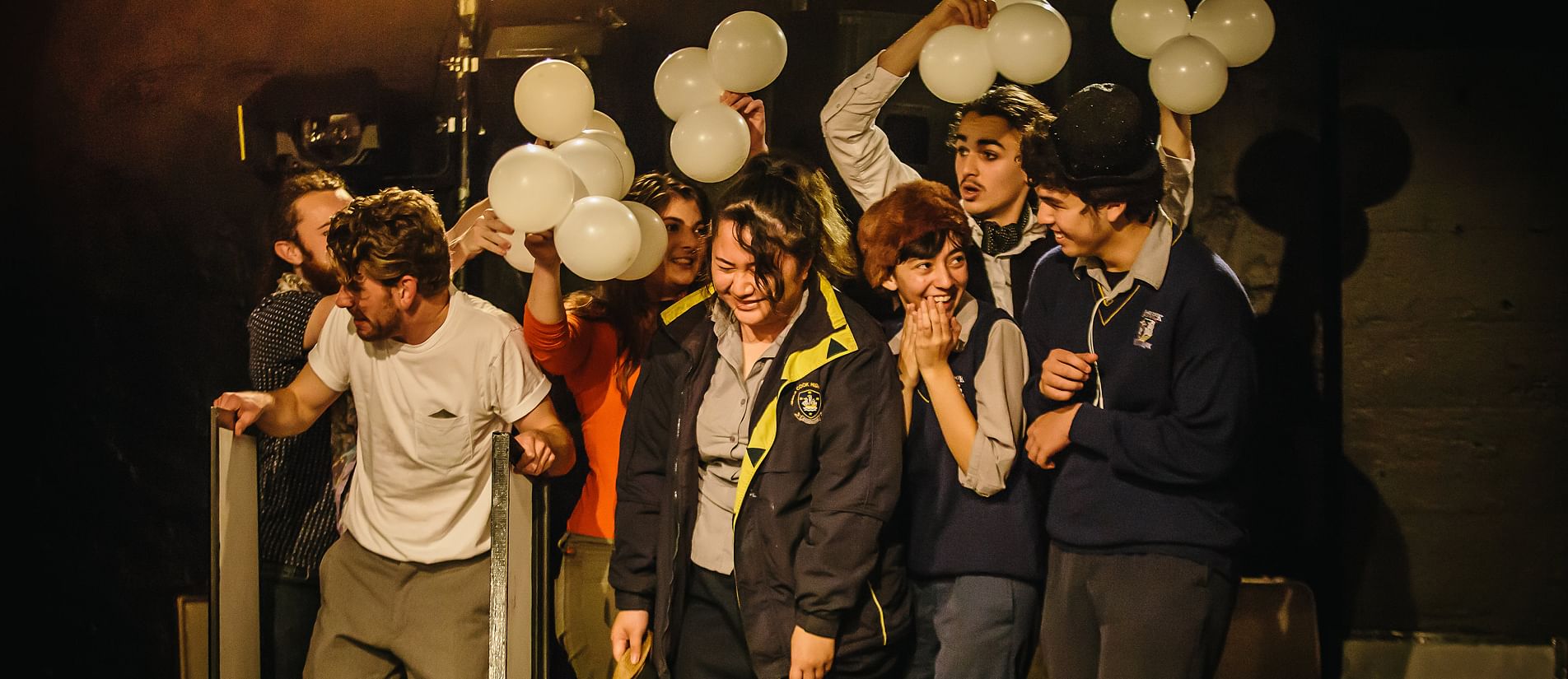 Griffith Regional Theatre are committed to providing enriching and unique opportunities for students and teachers to engage with the performing arts. With 2020/21 being interrupted it is important to catch up, and that is what we're offering in 2022. Live theatre experiences to discover and appreciate stories, explore creativity and feed imagination.
Our education program offers plays that are curriculum-relevant from leading production companies, and are supported by learning resources such as comprehensive study guides, unique interactive learning experiences (digital and in-person) and much more.
We look forward to catching up in 22 at your Theatre.

---
School Group Bookings
Student ticket prices are $15 with one complimentary teacher ticket per 20 students (for designated school shows only).
If that allocation does not allow you to adequately supervise your students please speak to us as we are flexible when it comes to getting student participation. Some general public shows (evening shows) are also listed as part of our education program, but are not part of our designated school shows. We are happy to arrange special school tickets to any of these shows, please contact the Box Office on 02 6962 8444 or theatre@griffith.nsw.gov.au for more information.
---

Education Newsletter
Keep up to date with all the education activities available for your students.
---
2022 School Shows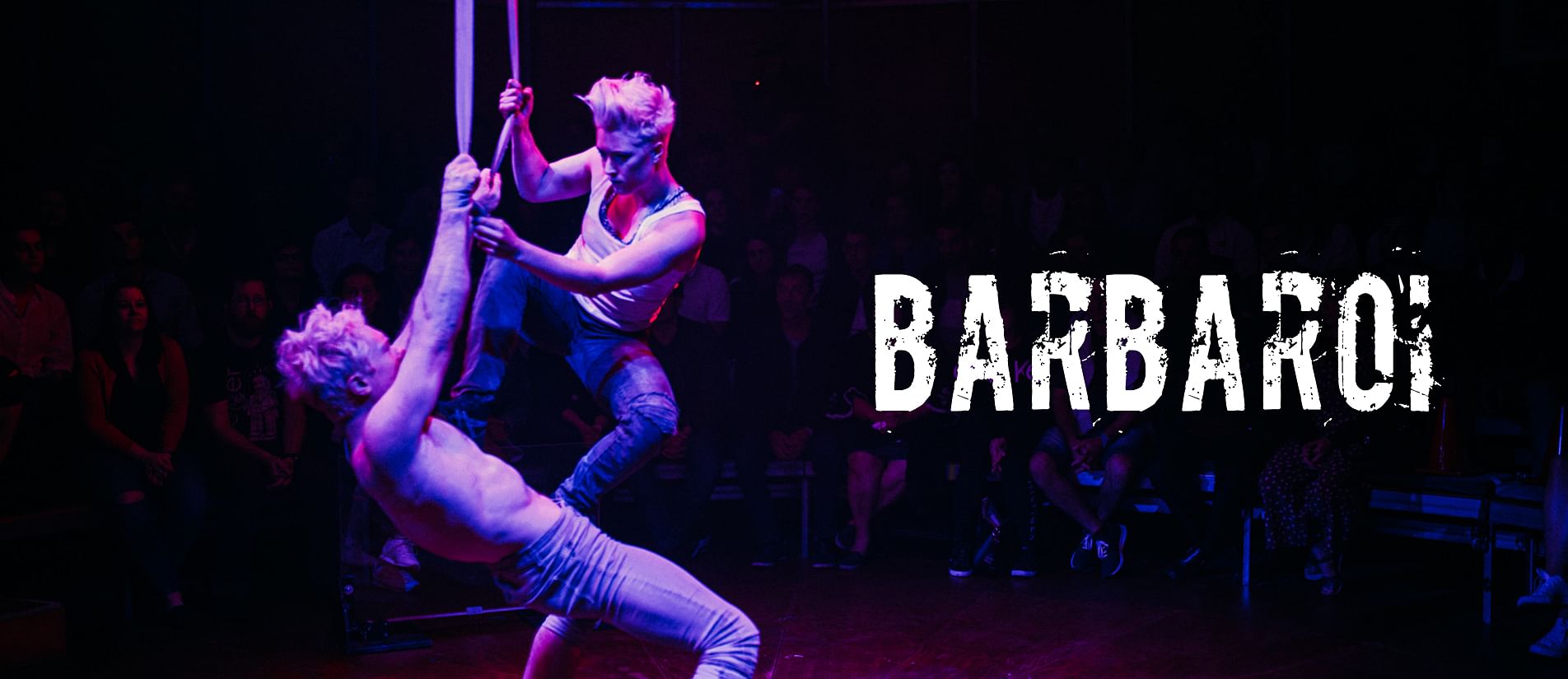 Barbaroi
Wednesday 10 August, 11am | All Ages
Barbaroi is a blend of high octane contemporary circus and exciting physical theatre. It combines daring acrobatics, aerials & phenomenal circus acts set against a pumping soundtrack complimented by finely tuned lighting and special effects. The Barbaroi will leave audiences young and old holding their breath and on the edge of their seat. Welcome to the five star award winning cyberpunk circus showdown that is Barbaroi!
Duration: 60 minutes
---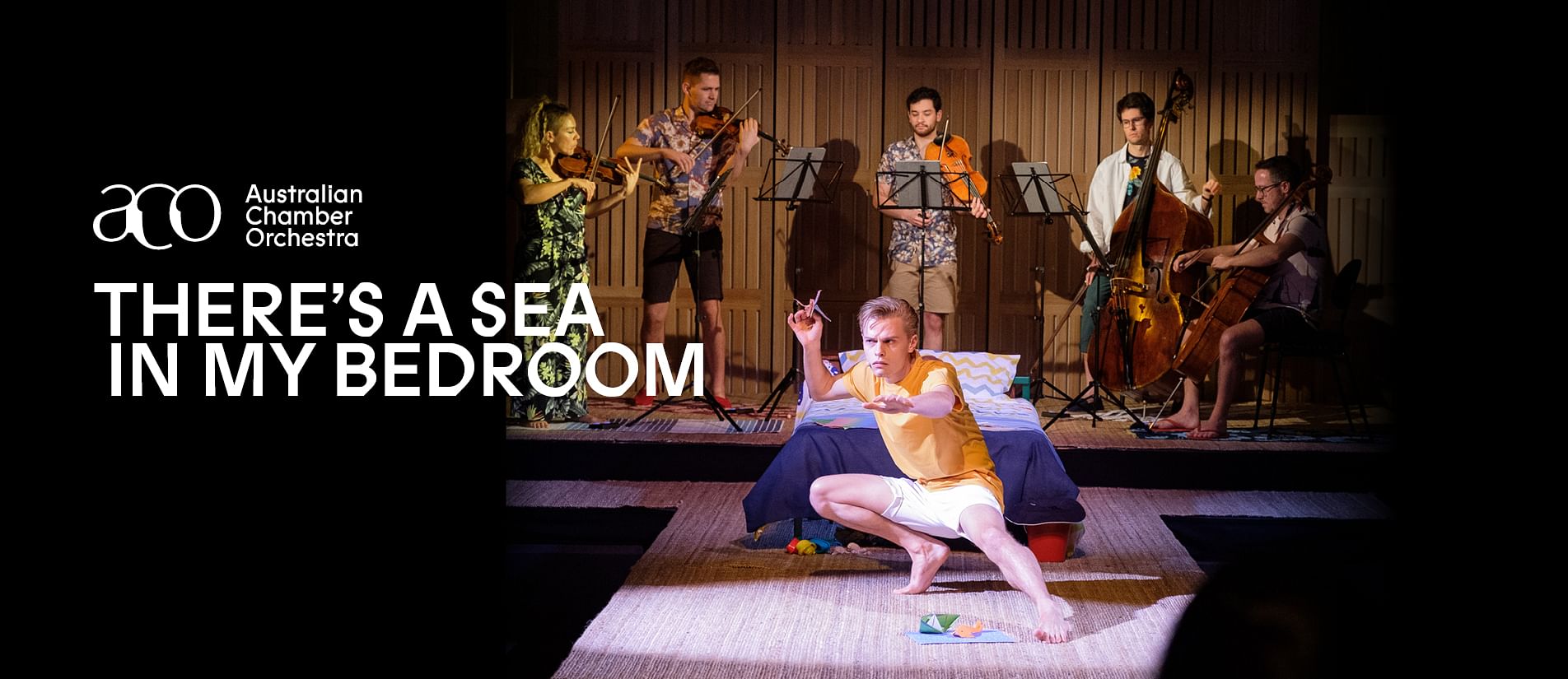 There's a Sea in My Bedroom
Friday 12 August, 10am & 11:30am | Foundation/Early & Stage 1
An Australian Chamber Orchestra production, based on the book by Margaret Wild, illustrated by Jane Tanner, adapted for the stage by Tim McGarry with original music by Paul Stanhope.

David is frightened of the sea. He does not like it at all, not one bit. But one day he finds a conch shell at the beach and takes it home - and he hears the sea trapped inside.
'Come out, sea, come out,' he says softly. 'I won't hurt you.'

Based on the beloved children's book by award-winning author Margaret Wild, There's a Sea in My Bedroom is an immersive and theatrical introduction to live classical music, capturing the magic of a child's fantasy world.

Returning to the stage following a sell-out Sydney Opera House premiere season in 2019, this exquisite performance weaves together captivating storytelling with a specially commissioned score from Australian composer Paul Stanhope, performed live by a string quintet of ACO musicians.

Griffith Regional Theatre and the Australian Chamber Orchestra are proud to present this beautifully reimagined story that promises to bring moments of joy, sadness, fear, magic, and laughter.
Duration: 28 minutes (+15 minutes Q&A).

Engagement: Post show Meet the Musicians Q&A - a structured and interactive Q&A session where students will learn more about the musical techniques in the show.

Teacher Resource: Teacher Resource Kit which includes a sequence of lessons designed to introduce K – 2 students to the book 'There's A Sea in my Bedroom' by Margaret Wild and as preparation and extension for seeing the live performance. Lessons address both English and Music syllabus outcomes.
---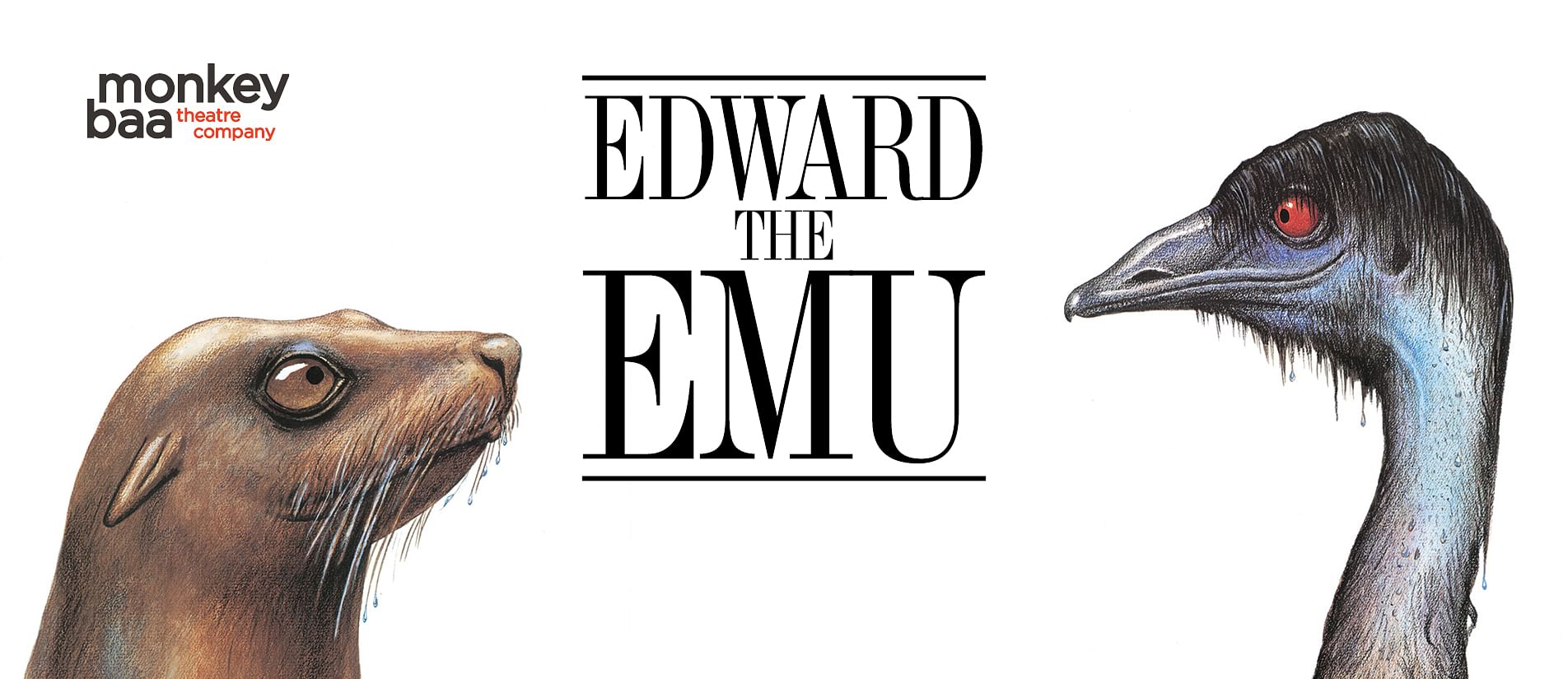 Edward the Emu
Tuesday 25 October 10am & 12:30pm | Foundation/Early & Stage 1-2
The award-winning creative team from Monkey Baa Theatre Company are back with a brand-new take on another much-loved tale, Edward the Emu. More than an adaptation, this is a unique imagining of two beloved picture books, Edward the Emu and Edwina the Emu, combining the plights of both emus in one heartfelt, clever and funny new tale.

Edward is bored with his lot. Being the only emu at the zoo has left him feeling glum and under the impression that the grass is greener in everyone else's enclosure. Maybe being a seal, or a lion, or a snake might be a better option in life for a lonely bird? Convinced that the other creatures are more popular, Edward breaks ranks and goes to find the fun and along the way, finds Edwina! Written for the stage by Monkey Baa's Artistic Director Eva Di Cesare (Diary of a Wombat, Josephine Wants to Dance) we follow the emus as they hilariously navigate their own feathered existential crises, seeking to find their place in the world. Meanwhile, unaware of the birds' internal worlds, their human keepers are in hot pursuit to restore order to the zoo.

With exceptional, world-class puppet creation from Bryony Anderson and Alice Osborne's puppetry direction, an original score from composer/sound designer Nate Edmondson, set and costume design by Isabel Hudson (Best Stage Design of An Independent Production, 2020 Sydney Theatre Award), lighting design by Matt Cox and inventive storytelling from Di Cesare, the emus' journey of hijinks and tenderness leads them to discover that the best thing you can be is …. you!

Monkey Baa Theatre Company has been creating classic, much-loved productions for young people for over 20 years. Edward the Emu carries on the vision to make theatre an intrinsic part of young people's lives with the quality, humour and heart that has made Monkey Baa a favourite of families across Australia.

Duration: 50 minutes

Engagement: Post show Q&A

Free Workshop: More info TBA - please register your interest
---
2022 Evening Shows with Education Resources/Links

Jane Eyre
Saturday 17 September 7:30pm | Stage 5 & 6
Brontë's gothic tale of a spirited orphan in search of love, family and a sense of belonging, blazes the country in 2022.
Witness one of the most iconic pieces of English literature retold in a faithful yet fiercely original new stage adaptation from the nationally-renowned shake & stir theatre co (Animal Farm, Dracula).

Following a childhood spent suffering at the hands of her cruel Aunt, Jane finds employment at Thornfield Hall – the impressive yet mysterious home of Edward Rochester. As Jane and Rochester become inexplicably drawn to each other, the dark secrets locked within the walls of Thornfield start to unravel forcing Jane on a heart-wrenching journey toward truth and freedom.

This stunning new production, featuring original music, written and by multi ARIA Award winner Sarah McLeod, will set a fire blazing in your soul.
Duration: 55 minutes

Explores themes of Supernatural Intrusions, Feminism/Gender, Love/Passion, Freedom/Entrapment, Power, Traditional VS Modern.

ENGLISH SUBJECT CONNECTIONS: shake & stir theatre co's adaptations are punchy, impressive and aim to push boundaries for students. This brand-new stage adaptation of Jane Eyre will deepen students' understanding of the novel or provide an example of contemporary theatre with no prior knowledge necessary. Students can compare and contrast the text and play, exploring the themes and issues presented for a new, modern audience.

DRAMA SUBJECT CONNECTIONS: An ideal example of Gothic Theatre for your students. Through shake & stir's unique approach to storytelling your students will witness a performance of Gothic Theatre, Ensemble Theatre and Magical Realism helping to deepen their understanding and providing an excellent example of how a text can be transformed for the stage. With live music, striking set design, lighting and sound design and clever manipulation of stage craft, this production promises to engage and inspire your students.

School Booking Price: Students $15 each, with one complimentary teacher ticket. Any additional teachers pay general public ticket prices.
Please contact the Box Office on 02 6962 8444 or theatre@griffith.nsw.gov.au to make a school booking.

---

Summer of the Seventeenth Doll by Ray Lawler
Tuesday 20 September 8pm | Stage 5 & 6
From the canefields to the city, an iconic Australian story of passion, bittersweet romance and the yearning for lost youth.

Plays and playwrights go in and out of fashion but some endure and speak to each subsequent generation. Lawler's much loved tale of Queensland cane cutters and Melbourne barmaids has endured, not through nostalgia, nor because it spawned a new age in Australian writing, but because the characters and their dilemmas are so true, so beautifully observed, so humorous and so poignant.

A triumph at its 1955 Melbourne premiere, followed by a national tour and hugely successful season in London's West End where it won an award for best new play, this 2020 production of the Australian classic Summer of the Seventeenth Doll celebrates the 65th Anniversary of this iconic play.

For sixteen years two Queensland cane cutters have worked the punishing routine up north in the sugar cane fields for seven months of the year and travelled back to Melbourne to meet up for five months of partying and romance with their barmaid girlfriends. This seventeenth summer everything is different. One of the barmaids has 'settled down' and married a city bloke so a replacement date has had to be found. This 'off-season' proves challenging for them all.

Part of HIT's Australian Voice Tours for 2020, this production will be directed by the award-winning Denny Lawrence whose history with HIT includes many successful productions including Shirley Valentine, Always…Patsy Cline, Educating Rita, Glorious! Hotel Sorrento and most recently, My Brilliant Divorce. Denny will be supported by a highly-experienced creative team.
Duration: 2 hours 30 minutes (including 20 min interval)

School Booking Price: Students $15 each, with one complimentary teacher ticket. Any additional teachers pay general public ticket prices.
Please contact the Box Office on 02 6962 8444 or theatre@griffith.nsw.gov.au to make a school booking.

---


The Comedy of Errors
Tuesday 11 October 7:30pm | Stage 4, 5 & 6
Far-fetched coincidences and chaotic hilarity

Shipwrecked and separated 33 years earlier, two sets of long-lost twins miraculously find themselves in the same city on the same day. What could possibly go wrong?

The Comedy of Errors is a hilarious romp of swapped identities, misguided love, mistaken imprisonment and chaotic mishaps, leading to an unbelievably crazy day for bumbling twins.
At the heart of this tale of comedic misfortune is an old man searching for his lost children. He finds himself in a hostile land, in the fight of his life... to save his life. As far-fetched coincidences unfold, chaotic hilarity ensues and a man's life could be saved — if only everything would go to plan.

Directed by longtime Bell Shakespeare collaborator Janine Watson, this is a beautiful story about reunion, wrapped up in an evening of entertainment and laughter.
Duration: 2 hours 30 minutes (including 20 min interval)

Engagement: John Bell Scholarship - Auditions will open in May.
Students from regional schools across Australia are eligible to audition for the John Bell Scholarship. A life-changing opportunity for budding performers, three students will be selected to spend one incredible week training with Bell Shakespeare. National auditions take the form of a 15-minute masterclass with a Bell Shakespeare artist, presenting a monologue, then workshopping and playing with the text. Simply choose your monologue from our list. There's a mix of male and female characters, tragedy to comedy. Take your pick and perform it in your own unique way. Three students will receive one week of training and ongoing mentorship from Bell Shakespeare. They will undertake acting masterclasses with Bell Shakespeare artists, observe rehearsals, see live theatre and perform their winning monologue for John Bell, Artistic Director Peter Evans and a Bell Shakespeare cast.

Regional Access Workshop: Schools who book The Comedy of Errors are eligible to participated in a Bell Shakespeare workshop on the production. Designed to prepare students for the production, this practical, 75-minute workshop guides students through the plot, key characters, themes, scene work, design, and insights into the production itself.

School Booking Price: Students $15 each, with one complimentary teacher ticket. Any additional teachers pay general public ticket prices.
Please contact the Box Office on 02 6962 8444 or theatre@griffith.nsw.gov.au to make a school booking.

---
School Booking Terms and Conditions

1) One complimentary (1) ticket for every twenty (20) students is provided for accompanying teachers for shows during school hours. If that allocation does not allow you to adequately supervise your students please speak directly with box office staff. Additional teacher tickets can be purchased at student price. For evening performances, one (1) teacher per twenty (20) students can purchase a ticket at the student price of $15. Other teachers will be invoiced at full ticket price. (Note: Advance purchase price per person available up to 2 weeks prior to performance).

2) Please email the completed form to theatre@griffith.nsw.gov.au
On receipt of this booking form the theatre will send notification that your booking has been registered and will send an invoice.

3) Seating will be allocated in order of receipt of this booking form. While all attempts will be made to seat your group together some separation may be required. If you have any special seating requirements (wheelchair access, no stairs, access to hearing loop) please speak directly with box office staff.

4) We will be offering a small subsidy to schools outside of the Griffith LGA to assist offset the transport costs to attend each of these schools shows. This will be provided as a discount on the ticket price per student. Please see the following page for subsidies.

Subsidies for schools outside of Griffith LGA – 2021
For Schools within 50 km of Griffith (but outside Griffith LGA only): $1.00 per student
For schools between 50 – 150km from Griffith: $2.00 per student
For schools 150km + from Griffith: $3.00 per student.
(Calculations of distance in kilometres are taken from Google Maps – for clarification of the distance of your school, please contact the Box Office)
Subsidies will be calculated by Griffith Regional Theatre and applied to the invoice that is sent to the school. Note: Subsidy not applied to teacher tickets.

5) Thank you for your interest in participating in Griffith Regional Theatre's Education Program. Following receipt of your booking form, an invoice will be issued, based on the numbers provided. Please process this invoice as soon as possible to confirm your booking. As there is a high demand for our education programs, often exceeding available seating, we require final numbers and payment two months prior to the show date. Any changes in student numbers must be finalised before this date, and a new invoice will be issued. Additional seats requested, will be subject to availability.

If payment is not received by the due date, we will contact you to confirm details and arrange immediate payment. Failure to complete payment at this time may risk a booking being cancelled, particularly if the show is heavily subscribed. Where a booking is received within two months of the show, payment must be made within 7 days of booking. For bookings made within seven days of the performance, payment must be made at the time of booking. Thank you for your understanding.